10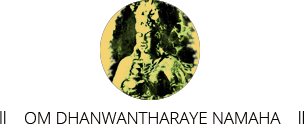 QUICK CONTACT: +91 9745755503
Founders

Kundayil Krishnan Vaidyer
Founder of Kundayil Pharmacy

Late Sri. Kundayil Krishnan Vaidyar, Founder of Kundayil Pharmacy (Central Medical Stores), who was member of Ayurveda Mandalam in Chavakkad Thaluk. Our first firm was established at Thalikulam in 1935. He has been strictly carried out the Ayurvedic medicines manufacturing in traditional way with at most quality. Through his endowment and blessing we are successful to make our products extremely beneficial in disease management.

Dr. K. K. Mohanan D. A. M
Founder of Kundayil Pharmaceuticals

Dr K.K.Mohanan , S/O Kundayil Krishnan Vaidyer completed his graduation from Shornur Ayurveda College. Later he practiced in various places of Thrissur district. Then he developed Ayurvedic medicine manufacturing for his own patients and an outlet in Triprayar Junction. He was well-known for his treatments especially jaundice, skin diseases, rheumatic complaints etc. He passed away in 2011. Now the company is run by his son Dr. Sreejith K.M.